Residence Time:
2018.12.16-2019.01.15
Artist Bio:
Arvid&Marie is a duo of artists, experience designers and technological adventurers always aiming to discover new ways to stretch our world. Together Arvid Jense (NL) and Marie Caye (FR) collaborate on their shared passion for art and technology. Inspired by popular technological hoaxes and nonsensical techno-utopian sci-fi, just as much as deeply ingrained fears and critique of technological progress, their practice is looking at the emergence of artificial entities and the alternative futures they inspire.
The Myth in the Machine
Artists: Arvid&Marie
Exhibition Dates: February 26 to March 1, 2019
Performance Time: 20:00, March 1, 2019
Venue: āotū space, 67 Beixinqiao Toutiao, Beijing
About the Exhibition
Humanity is shortening its species' expiry date by the day, a sacrifice to the great project of progress and technology. We labour to perfect our creations. Are we only to be the short lived parents of a great machine species? Maybe all that will remain will be Plastic, Steel, Silicon. What are those gods of today that will survive us?
The Myth in the Machine is an exhibition showing the sculptural ideas of a worship of technology in āotū space. After a three-month exploration through East Asia and during their residency with IOAM in Beijing, Arvid&Marie have been researching how tradition merges with technology. The exhibition pieces give form to the new myths that emerge from developing technologies.
How can we communicate with Progress? On the final day of the show, Arvid&Marie as Omninaut will perform a ritual and take the audience through a musical and theatrical performance of the new technological myths. Join us in the infinite sea of electrons.
Supported by Inside-Out Art Museum, China Residencies, āotū space and Creative Industries Fund NL.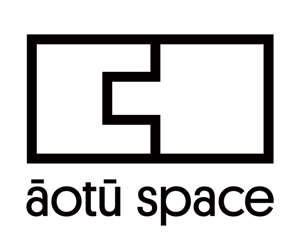 We are dedicated to providing young artists, designers and curators with space and service for exhibition and communication.
We are a space, a laboratory, a community. Where we meet, work and live together.