of Her: "Mother" in Zhao Wenliang's Paintings
July 16th to November 7th, 2023
Zhao Wenliang& Yang Yushu Art Center
Free admission after reservation
Please scan the QR code and fill in the information before 17:00 every Friday in order to make an appointment to view the exhibition the next day.

Since its establishment in 2019, the Zhao Wenliang& Yang Yushu Art Center has continued to present the results of research on the works and documents of Zhao Wenliang and Yang Yushu through exhibitions and publishing projects. The four exhibitions held so far, Solace from Nature, The Crescent and the Full, The Envelope of Hidden Paintings and Night Road, try to show Zhao Wenliang and Yang Yushu's practice of landscape sketching from the 1950s to the 1980s from multiple facets. During a recent collation of the two men's works, a set of pen sketches of Zhao Wenliang's mother from 1980 to 1982 came into view unexpectedly, revealing a new clue to his work. In the process of viewing and revisiting Zhao Wenliang's works from this perspective, we realize that this exhibition will be a necessary supplement to the study of Zhao Wenliang's art. The exhibition  includes Zhao Wenliang's landscape sketches from the 1960s when he returned to his hometown Fushun, his homesick paintings in the 1970s, his works created during his mother's illness from 1980 to 1985, and his still life paintings from 1985 to 2015. In addition to the works, the exhibition also excerpts Zhao Wenliang's self-statement of the works, part of the diary in 1981 and 1984, and our interview with Yang Yushu in June 2023, to show Zhao Wenliang's thoughts on "mother" and "home" throughout his creative career. The exhibition lasts for a total of four months, and every two months is a unit. On the basis of maintaining the main works of the exhibition, different units will replace some works, so as to more comprehensively present the complete face of Zhao Wenliang's creation of "mother" and enhance the new dialogue between works.
Zhao Wenliang's paintings on the theme of "mother" remind us of our attitude towards unexpected events or death. After experiencing the battle with the pandemic, these concerns are no longer distant. Zhao Wenliang self-deprecatingly refers to himself as a "foolish son, ignorant and Stupid filial piety". How can we imagine him simultaneously attending exhibitions, giving interviews, and tirelessly caring for his mother by turning her, wiping her face, feeding her, and recording her? How can we envision his inner feelings when he repeatedly painted portraits of his mother in the bedroom? In unavoidable circumstances, Zhao Wenliang's gaze, like his mother's, was confined to the small room, and he approached his mother's inner world through his brush repeatedly, reflecting the daily life of a terminally ill patient. These works also reflect his view on creation: art should be the "electrocardiogram" of the artist's heart, a natural expression of emotions. At this level, painting has indeed become a part of Zhao Wenliang's life, and life itself is also a part of his art, mutually adhering to each other. The brush is his organ, just like eating and drinking, a supremely natural form of expression, revolving around the suffering and profound understanding of reality. These emotionally rich and sincere artworks possess a contagious power that transcends time and space. Today, decades later, when we face them, Zhao Wenliang's deep yearning for his mother still resonates strongly: "How Can I Rid My Mind of Her?"
Zhao Wenliang& Yang Yushu Art Center
Sponsored by Zhao Wenliang Yang Yushu Art Special Fund, Zhao Wenliang Yang Yushu Art Centre was established on 17 December 2019, and authorized by the Middle Art Foundation to entrust the Middle Art Museum to set up the Academic Committee of "Zhao Wenliang Yang Yushu Art Centre", which is in charge of archiving, sorting, researching and organizing related academic activities of Zhao Wenliang and Yang Yushu's works and documents, The academic committee is responsible for archiving, sorting, researching, exhibiting, publishing, and organising related academic activities of Zhao Wenliang and Yang Yushu. The establishment of the special fund and the art centre heralds the beginning of the systematic collation and research on the artistic creation and thoughts of Zhao Wenliang and Yang Yushu, and the initiation of this research will also have a far-reaching impact on the writing of the history of Chinese art in the 20th century.
Artist Zhao Wenliang was born in Harbin. He created literally his first work Tree and Cornfield, when applying to the Central Academy of Fine Arts in 1956. He was rejected because he commented that paintings at that time were all "stereotyped." In 1957, he went to Xihua Art Preparatory School to study oil painting. There he got acquainted with Yang Yushu as well as Zhang Da'an and Shi Zhenyu, who later became core members of the No Name Group. They frequently got together to paint plein air all over Beijing. Facing many restrictions in places nearby, they shifted their painting spot to Yuyuantan Park, marking the start of the so-called "Yuyuantan School of Painting."It was changed to the No Name Group when they mounted an exhibition in 1979. In the following six years, Zhao took care of his sick mother until her passing. After that, he travelled afar to make plein air paintings many times for 20 years. Zhao has devoted his whole life to art and kept painting till he died of illness in 2019.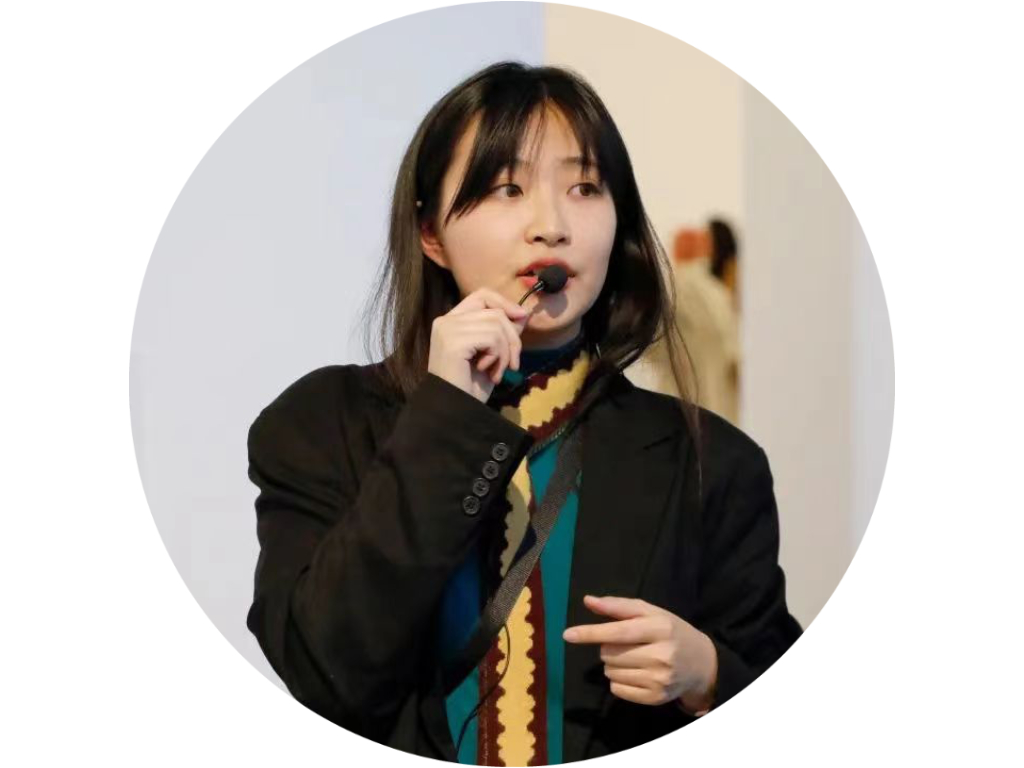 Narongkun , Undergraduate and master studies in the Department of Painting, Academy of Arts & Design, Tsinghua University, focuses on neglected and forgotten fragments in society. Currently she cerves as a curatorial assistant of Inside-Out Art Museum.
Exhibition Date
July 16th to November 7th, 2023
Exhibition Time
10:00-18:00 every Saturday and Sunday
Exhibition Location
Beijing Inside-Out Art Foundation Zhao Wenliang & Yang Yushu Art Centre, No.50 Xingshikou Road, Haidian District, Beijing
Ticket Price
Free of charge
Please scan the QR code and fill in the information before 17:00 every Friday in order to make an appointment to view the exhibition the next day.
Barrier-free Access
We provide barrier-free access. Please make an appointment by telephone in advance. Tel: (010) 62730230