Upcoming Online Event | Book Launch: Art and its Worlds X Inside-Out Practice
On Tuesday 30th Nov, Beijing Inside-Out Art Museum and "Afterall Exhibition Histroies" will jointly hold a book launch of Art and Its Worlds: Exhibitions, Institutions and Art Becoming Public. This is the very first time that the editorial team has the chance to talk to the Chinese audience. The event will includes Inside-Out Practice's guided tour of the exhibition "Afterall and Its Worlds" (2021.10.16-2022.2.27) , Ese Otubu's short film "FESTAC and Erhabor Emokpae" on the Second World Black and African Festival of Arts and Culture in 1977, and online conversation between the audience and the editorial team. The editors of the anthology including Charles Esche, David Morris, Lucy Steeds and Bo Choy will all be there. This event will be in English with simultaneous translation of Chinese. Please feel free to participate in our online discussion.
This event is initiated by Beijing Inside-Out Museum's "Inside-Out Practice". The Inside-Out Art Museum has always placed the discourse of "exhibitions" at the center of its practice, and has taken the "exhibition" as an essential thread for art history studies. This is reflected in the preparation of the exhibitions. With various efforts we have made in selecting, organizing, and presenting the works on display, we regard the design and aesthetics of exhibitions as a part of our narrative and expression, a system that we have been continuously working to enrich.
Focusing on "Afterall Exhibition Histories" "Inside-Out Art Practice" traces the project's research on exhibition events in the West and beyond from 2010 to the present day. The "Afterall Exhibition Histories" is a coherent and consistent project, and at the same time it obtains flexibility of self-organizing. The publications contain a systematic archival collection of the "exhibitions," such as installation views of an exhibition, floor plans, lists of participating artists, curatorial letters, reminiscences, interviews with artists, and oral histories, etc. , presenting multifaceted and even conflicting understandings and evaluations of the events from the practitioners and participants at the time, to help readers revisit the historical scene from a broader perspective.

Editorial team of "Afterall Exhibition Histories" :


Charles Esche
Charles Esche is a curator and writer living between Edinburgh, Scotland; Eindhoven, Netherlands and Sao Paulo, Brazil.
He is director of the Van Abbemuseum, Eindhoven and co-editorial director and co-founder with Mark Lewis of Afterall Journal and Books based at Central Saint Martins, London. In 2014 he curated the Sao Paulo Biennale with a team of seven. In addition to his institutional curating, he has (co-) curated a number of major international exhibitions including U3 Triennale, Ljubljana (2011); Riwaq Biennale, Ramallah with Reem Fadda (2007 & 2009); Istanbul Biennale with Vasif Kortun (2005); Gwangju Biennale with Hou Hanru (2002); Amateur Gothenburg with Mark Kremer and Adam Szymczyk (2000). He teaches on the Exhibition Studies MRes course at Central Saint Martins and the De Appel Curatorial Course, Amsterdam. From 2000-2004 he was director of Rooseum, Malmö, Sweden and before that worked at protoacademy, Edinburgh and Tramway, Glasgow.
He is a board member of CIMAM and chair of CASCO, Utrecht, NL. In 2012 he was awarded the Princess Margriet Award for Cultural Change by the European Cultural Foundation; in 2013 the Minimum Prize by the Pistoletto Foundation and in 2014 the CCS Bard College Prize for Curatorial Excellence.
Charles Esche's main work has involved working on the constitution of art institutions, and most recently the museum, but also the qualities of the art centre or biennial. His writings on institutional possibility and policy are useful aids to rethinking the relation between art and social change.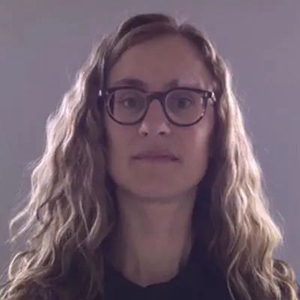 Lucy Steeds
As Reader within the art programme at Central Saint Martins (CSM), Lucy Steeds manages the Exhibition Histories project for Afterall and contributes to the MRes Art: Exhibition Studies course. Working across the University of the Arts London, Lucy has responsibility for postgraduate research training – as Convenor of the Research Network (RNUAL) – and she is a member of the Research Centre for Transnational Art, Identity and Nation (TrAIN).
Lucy has a PhD in Cultural History from Goldsmiths College, University of London, having originally studied Experimental Psychology (Balliol College, Oxford University) and then Visual Cultures (Goldsmiths College). Her curatorial experience is anchored in six years of work at Arnolfini in Bristol (1998–2004), and includes more recent initiatives such as the 'Magiciens de la Terre: Reconsidered' film/discussion programme at Tate Modern (with George Clark, 2014) and 'Exhibition Histories and Afrofictions' at the Michaelis Galleries, University of Cape Town (with Nkule Mabaso, 2017).
Lucy approaches the history and theory of contemporary art on the basis that art's potential is event-based and context-dependent. Her research is centred on the field of exhibition histories, with 'exhibition' understood in an expanded sense, as taking on myriad forms and without necessarily privileging the museum, gallery or biennial as host. Interested in both the ontology ­of contemporary art and related issues of historiography, she seeks to learn from and share a geopolitical diversity of experiences, thinking and practices.

David Morris
David Morris is a writer, researcher and educator. He is a research fellow and editor at Afterall (Central Saint Martins, London). He is co-editor, with Sylvère Lotringer, of Schizo-Culture: The Event, The Book (2014, Semiotext(e)/MIT Press) and co-curator of the exhibition project 'Schizo-Culture: Cracks in the Street' (SPACE, London, 2014). His writing and research has appeared in a wide range of books, journals and publications. He is co-editor, with David Teh, of Artist-to-Artist: Independent Art Festivals in Chiang Mai 1992–98 (Afterall Books, 2018) among other publications. With Helena Vilalta he leads the MRes Art: Exhibition Studies research masters course at Central Saint Martins. He lives in London.

Bo Choy
Bo Choy is a Hong Kong-born, London-based artist working across film, performance and sound. She uses fiction, music, writing and costumes as artistic devices to navigate through the social, the historical or simply what it means to be living in a technologically driven, capitalist society. Often borrowing tropes from Eastern folklore traditions and rituals, her use of costumes and fiction results in works that merged the everyday with the fantastical, the mythological and the absurd. She was Research Assistant of the Exhibition Histories project for Afterall. She is Associate Lecturer of Chelsea College of Art and Associate Lecturer of MRes Exhibition Studies, CSM.
We encourage you to leave a question below. The questions will be raised during the online discussion.
Zoom:
836 8303 4817
https://us02web.zoom.us/j/83683034817
Streaming:
https://www.youtube.com/watch?v=EsFXifGTSC0
Editor: Huang Wenlong
WeChat: Wang Ren