Inside-Out Practice|Series of interviews with authors from Yishu #11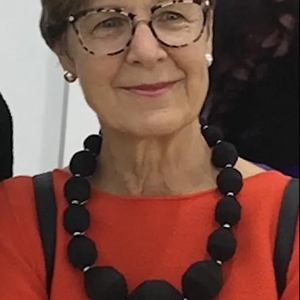 Jane DeBevoise
Jane DeBevoise is Chair of the Board of Directors of Asia Art Archive in Hong Kong and New York. Prior to moving to Hong Kong in 2002, Ms. DeBevoise was Deputy Director of the Guggenheim Museum, responsible for museum operations and exhibitions globally. She joined the Museum in 1996 as Project Director of China: 5000 Years, a large-scale exhibition of traditional and modern Chinese art that was presented in 1998 at the Guggenheim museums in New York and Bilbao. Ms. DeBevoise has a MA from the University of California, Berkeley, and a PhD from The University of Hong Kong, both in art history. Her book Between State and Market: Chinese Contemporary Art in the Post-Mao Era was published in 2014 by Brill.
1. What is your story with Yishu journal? When did you start writing for Yishu?
Yishu was first introduced to me in 2002 by my former UC Berkeley classmate and long-time colleague Julia (Judy) Andrews, who has served on the Journal's editorial board since its inception. She was excited by the idea of an English-language publication focused on the growing field of Chinese contemporary art. I, too, was excited, because platforms in English about this large and complicated subject were few and far between. Impressive to me was Yishu's dual potential, to raise awareness about the mind-bending art that was being created in China, but also to offer an opportunity for mature and emerging critics, curators, art historians, and artists to further develop their critical writing skills. Outlets for intelligent, non-market-driven discussion and debate about Chinese art were needed then, just as they are now.

2. How many articles have you published in Yishu? What are they about?
I am a reader, not a writer, and I am more of an enthusiast than an expert. So, I am always surprised to see my words in print, especially in the company of my more knowledgeable colleagues. With that said, I am honoured that my writing has been published twice by Yishu, once in 2005 and more recently in the 2020 anniversary issue. My observations as a moderator of a roundtable discussion organized by the Asian Art Council of the Guggenheim Museum also appeared in Yishu, in 2015.
Looking back at my 2005 Yishu article, I realize how much has changed and also how much has stayed the same. Entitled "Chinese Contemporary Art: At the Margin of American Mainstream," the article was adapted from a paper I gave at a conference organized in January of that year by Britta Erickson and Rick Vinograd, in conjunction with the opening of the exhibition On the Edge: Contemporary Chinese Artists Encounter the West at the Iris and B. Gerald Cantor Center for Visual Arts at Stanford University. This show travelled to several venues in the United States and was accompanied by an informative catalogue.
Since writing that article, the art market has soared, art galleries and fairs have proliferated, and, in China, numerous museums dedicated to contemporary art have been built—and some have thrived. But even with all these changes, it is my feeling that in the U.S., despite serious and noteworthy attempts by seasoned scholars and talented curators, Chinese art still remains very much at the margin of the American mainstream. Writing about Chinese art in established art magazines – ARTNews, Art in America, and Artforum, for example – is infrequent. And if the 2019 reopening show at MoMA, New York, is any example, collections of Chinese art in major museums of modern art remain thin.

3. Why do you choose to write for Yishu? In what ways do you think Yishu distinguishes itself from other art journals? What is particularistic about Yishu?
Yishu addresses a gap. As a publishing platform with an editorial board composed of experts of Chinese art, Yishu has offered an insiders' perspective on China in English. This is sorely needed. The general or journalistic accounts featured in mainstream magazines serve a purpose – they are arguably more accessible to the general public, and certainly more widely circulated – but the specificity of Yishu's articles about China offers a depth and focus that is rare. We need more Yishus.

4. What is it like to work with Yishu's editors?
My experience working with Yishu editors has always been professional and smooth.

5. Keith Wallace has posed a question in the 100th edition of Yishu, and we'd like to pose the same question to you: What are the most significant developments that have taken place in contemporary Chinese art in the past two decades in terms of the art produced and systems it functions within?
Because I wrote an article on just this subject for Yishu's 2020 anniversary issue – it is entitled "The Cooperative Contemporary" – I won't repeat myself here, but I do think that general attitudes about art from China have evolved over the past 20 years, at least from my perspective in New York, where I have been staying without interruption since the onset of the pandemic. Once enthusiastic, verging on the euphoric, many observers have become sceptical and even disheartened. But aren't people feeling the same way about the art scene globally, especially with respect to the overly exuberant end of the commercial art scene, where mega-galleries dominate and attention consolidates around the same 40 artists? What does this mood swing mean for Yishu and the field? To me, this shift in attitude means that platforms of sustained discussion and dialogue like Yishu are needed now more than ever. It is the only way to ensure that in-depth scholarship and nuanced, knowledge-based critiques continue, so that neither the giddy hyperbole of the early 2000s nor the disappointed disillusionment of today gets in the way of open exchange and sensitive evaluation of our complex and evolving reality.
Interview Planning: Liu Yusi, Huang Wenlong
Interview Translation:Liu Qian
Proof-reading:Ninjia, Zhang Ligeng, Huang Wenlong
Post Editing: Liu Qian
Design: Onion