China as An Issue Volume 1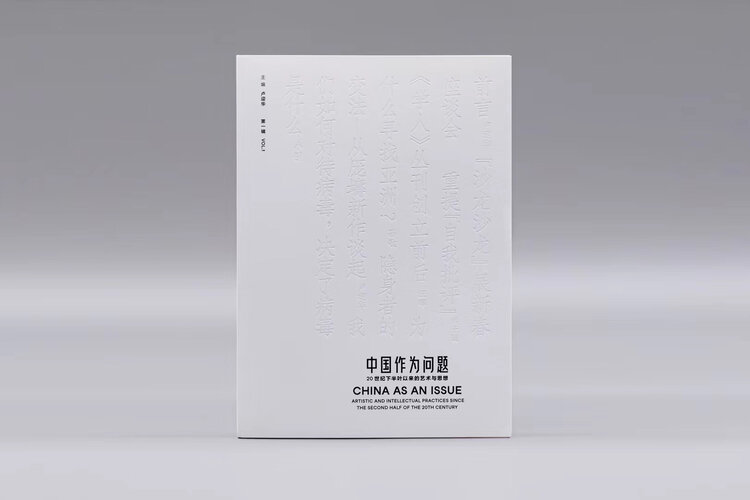 China as An Issue- Artistic and Intellectual Practices Since the Second Half of the 20th Century Volume 1
Chief Editor: Carol Yinghua Lu
China as an Issue is a lecture series organized by the Inside-Out Art Museum since 2018. Under this topic, we invite Chinese scholars to discuss the issues related to China or the world, as well as foreign scholars to talk about issues in China, or international issues involving China. This is because we not only focus on observing China from a global perspective, but also on seeing the world from a local Chinese perspective, when sharing the process of the exchange of ideas. By inviting speakers to give these lectures, we continue to go beyond the borders of the field of art to search for fellow thinkers in other disciplines, and also consciously stimulate the development of the arts itself through interaction with other disciplines, establishing connections between different disciplines. When editing the series of China as An Issue, we decided to include everything within our view: not only events that took place inside the museum, but also the ideas and voices that appeared outside the museum; not only involving theory and methods, but also about the results of rigorous scrutinization of a specific issue. We try to avoid generalizations and making statements content wise, as well as the parochial tendency to reject extraterritorial/foreign theories in the study of domestic issues.
We developed the idea to publish the first volume of China as An Issue before the rampage of the coronavirus pandemic. When the virus was prefixed with "China", we also had self-doubt about such self-titling of ours. However, after some struggling and consideration, we have increasingly found the importance of discussing specific issues and the importance of clarifying and discerning the specific historical, social, and cultural situations the narrator is in, which can help us avoid discussing vague and generalized issues so that they have no specific direction or substance. Readers also need to fully mobilize their thinking when reading the author's narrative, not only considering the article's concept itself, but also the author's internal starting points and cultural positions. Readers are expected to take a multidimensional, flexible perspective when entering such a dialogue.
The book includes articles by a number of researchers, scholars, and authors, such as Wang Hui, Hong Zicheng, Sun Ge, Carol Yinghua Lu, and Xiaoyin.